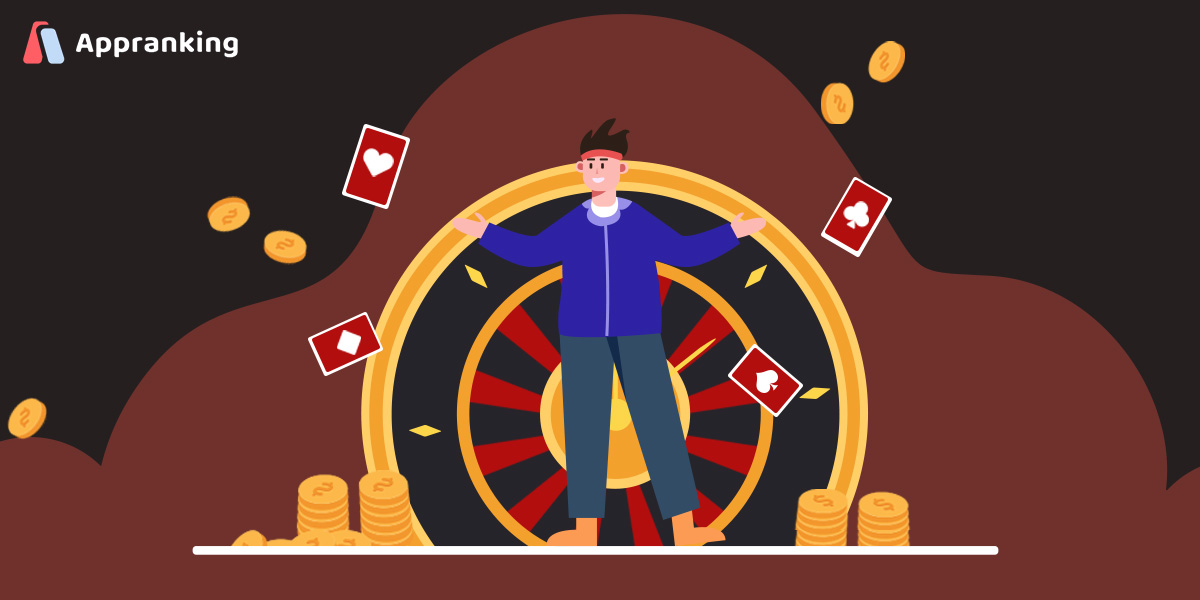 There are several methods to break into this sector, each with its own set of advantages and disadvantages. Let's have a look at some of the current iGaming trends, which will also help you if you want to go into the iGaming industry.
But, before we get into the iGaming trends, let's first define iGaming.
What exactly is iGaming?
iGaming refers to any forms of online gambling and betting on the outcome of events, games, or athletic contests through the Internet, and includes:
To mention a few, poker, internet casinos, and slot machines. With casino games accounting for a sizable percentage of the market. When it comes to the iGaming sector, the stats speak for themselves. The worldwide online gambling industry is expected to be worth $94 billion in 2024.
The iGaming industry is evolving with time as a result of massive technological discoveries and inventions. Its growth will be affected by virtual reality and augmented reality apps, the introduction of artificial intelligence, and the web.
These technical advancements will have a significant influence on the iGaming industry.
Why is the iGaming industry getting so traction in 2022?
Apart from the iGaming trend, the following are the primary reasons for the huge popularity:
A wide range of options
With iGaming, you may select a site from a broad selection of online games. Most online casinos provide awards and other incentives to encourage players to play more. As a consequence, you may evaluate many websites and select the one that offers the most tempting deals. iGaming offers slots, poker tables, jackpot games, a live casino, and much more. All new players who sign up at the casino will receive a welcome bonus as well.
Convenience
The introduction of iGaming may benefit people in a number of ways. With iGaming, the various disadvantages of land-based casinos are erased. With an online casino, you may play your favorite game at any time and from any location. Users should also not have to travel far to play; all they need is a computer and internet connectivity.
Less crowded
After a hard day at work, no one wants to go to a noisy casino. Most casinos make it tough to get a slot machine on the weekend. However, when individuals play online, they do not have to cope with such obstacles. You can count on privacy and comfort.
Promotions and offers
It is undeniable that discounts and incentives make gaming more appealing. Nowadays, it's tough to escape obtaining welcome bonuses at most casinos. Players may also benefit from promos like as deposit match-ups, reload bonuses, and cashbacks. These promos are what keep gamblers coming back to bet online.
Now that you've seen the reasons for iGaming's popularity, let's move on to some iGaming tech innovations that are transforming the iGaming business on a whole new level.
Top iGaming app trends of 2023!

Integration of Blockchain Technology
One of the most popular iGaming developments is blockchain technology. Integrating iGaming with blockchain technology has the potential to overcome these issues for online casinos and rebuild the sector in terms of reputation by making transparency and verifiability a critical component of their operation.
How might blockchain technology assist?
Blockchain technology provides a trustless framework, allowing businesses to build trust without depending on a central authority or middleman to manage bets.
Every facet of a transaction is documented, saved, and disseminated over a network of computers, resulting in a permanent, immutable, and transparent record that all parties involved may inspect and confirm.
The rise of Artificial Intelligence
Artificial intelligence is a major issue in the iGaming industry and one of the most visible iGaming technological advances. If an online casino employs this technology, players can expect fast and effective customer care that will resolve any problem in a matter of seconds. AI has also aided in the improvement of automated services in a range of sectors. Machines can now watch and learn from human behavior thanks to this technology. It enables online systems to detect fraudulent conduct and forecast security problems before they arise.
AR/VR adoption
AR/MR technology has enabled online casinos to offer live casino games to their customers, providing them with a full casino experience. Regardless, developers think that these technologies have more potential. With the use of a headset, a user may explore a virtual casino, play games, and chat with avatars. The goal, as you can see, is to imitate a casino experience. As enhancements are made, this solution will become more realistic and remarkable.
Big Data
Massive amounts of data are referred to as big data. Big data analysis enables the development of more effective AI systems. It also helps with strategic company planning and making smarter selections. Big Data and AI may be used by game development service providers to detect fraudulent activity and improve the security of their online platforms.
End-to-end encryption
Encryption technology safeguards player data from unauthorized access. Online casinos can utilize a variety of encryption technologies and iGaming trends. Because of end-to-end encryption, user information is not accessible during data transmission. It turns data into codes that can only be deciphered by machines designed specifically for the purpose.
Cloud Technology
Those who are not permitted to access gambling sites might employ cloud technology to play online casinos and place bets through remote servers without fear of legal ramifications. There is presently no regulation concerning cloud gaming because it is still relatively new.
So, the aforementioned new iGaming trends will continue to dominate in 2023. You may also break into the iGaming market by developing a strong game that is supported by the aforementioned iGaming trends.
If you are really interested in the app in this field, you can first understand the market situation with the help of
Appranking
's market report, competitor research and other functions to prepare for the subsequent plan.
Empower your team with our App Marketing Intelligence