Snap Camera will be discontinued on January 23rd. It was entertaining to attend a meeting dressed as a potato or a cartoon.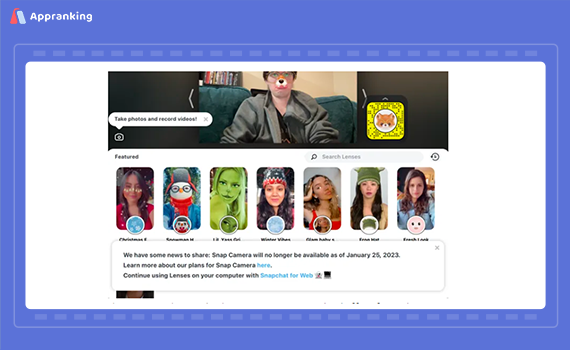 Snap's camera app for Mac and PC will be discontinued on January 25th. If that name doesn't sound familiar, it's the program that lets you apply silly filters to your face while on Zoom or other video, conference calls. It's also why, as our Billy Disney pointed out on Mastodon, a boss showed up to a work meeting dressed as a potato in 2020: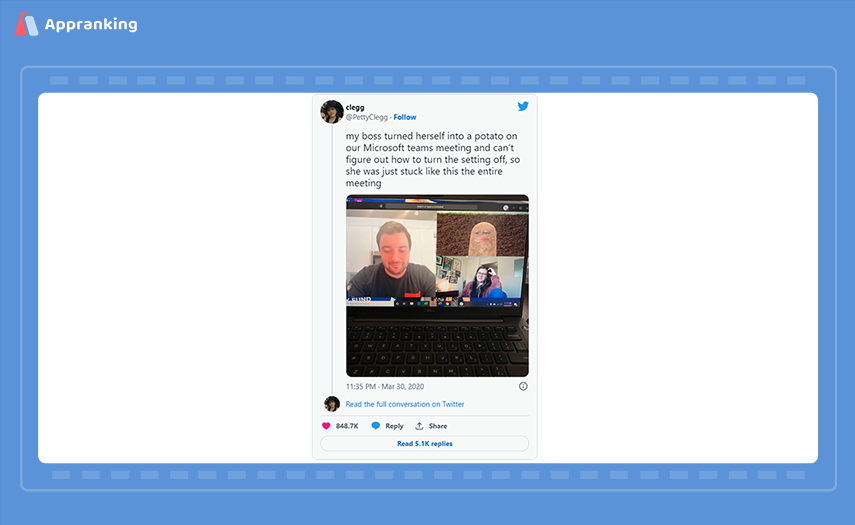 Snap announced the change on its Snap Camera support page, stating that the app will "no longer be available to use or download" later this month. While the company notes that you can still access a wide range of Snapchat filters on the app's web version, it's not the same as being able to show up to your next daily standup wearing the dog filter.
Snap Camera debuted in 2018, pitching itself as a way to spice up your Twitch streams. However, it came into its own as the pandemic began, when many people found themselves on video calls all day and tired of staring at an unfiltered version of themselves. Snap's fortunes have changed since then, with the company laying off 20% of its employees and canceling projects like its Pixy drone in 2022.
Snap did not immediately respond to our inquiry about why it was discontinuing Snap Camera. One reason could be that it is no longer as necessary as it once was. Many businesses have returned to in-person work, making video conferencing less common, and video chat apps have also begun to incorporate their filters. Zoom has long allowed you to dress up as an animal or apply strange facial effects, and on Thursday it announced the addition of customizable human avatars. Perhaps comparing the feature to Snap's Bitmoji is premature.
Empower your team with our App Marketing Intelligence