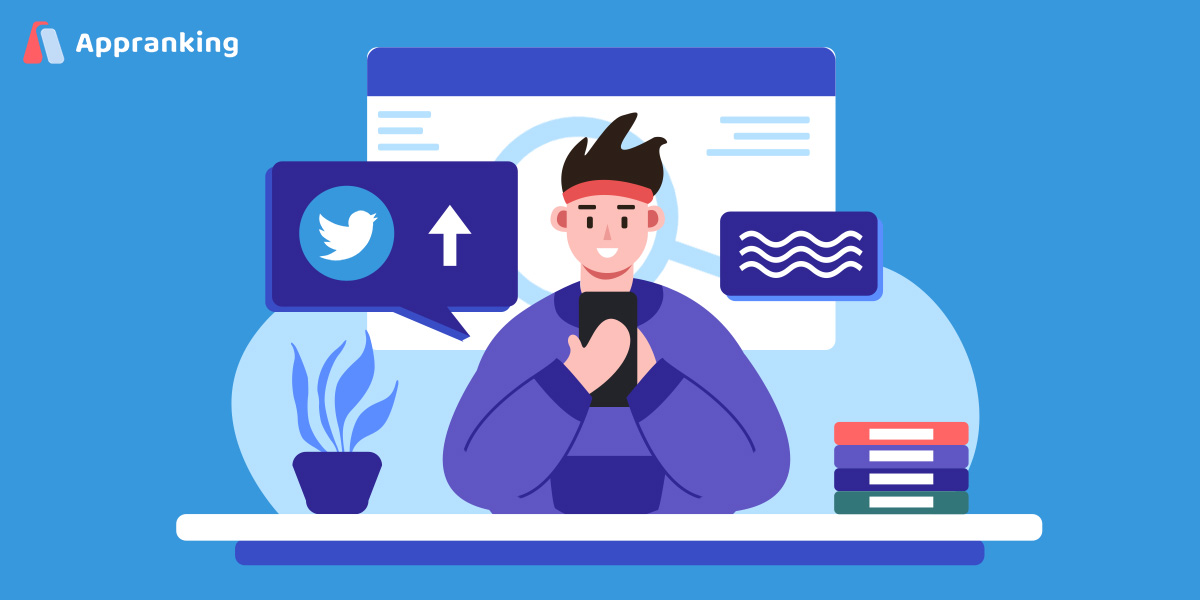 Outside of what's mentioned in a tweet, it's unclear what the new policies will entail. In addition, the company is 'relaxing' its policies for 'cause-based' advertisements in the United States.
Twitter will "expand" the amount of political advertising allowed on the platform in " the coming weeks," according to the Twitter Safety account, which tweeted on Tuesday. Twitter banned all political advertising in late 2019, but the company appears to be relaxing its policies just a few months after major ad agencies advised against purchasing ads on the platform.
Outside of what is mentioned in the tweet, it is unclear what will change under the new policies. However, the return of political advertisements could have a significant impact on the platform, particularly in the run-up to the 2024 US presidential election. We asked Twitter for more information, but since Elon Musk took over, the company has dissolved its press office, so we don't expect a response.
However, this isn't the only advertising change announced by Twitter on Tuesday. In addition, the company is "relaxing" its policies in the United States for "cause-based" advertisements (i.e., on topics such as climate change or social equity). We found concrete changes on a Twitter website that indicate what's changing for this one.
Ads are limited to "geo, keyword, and interest targeting," for example, and should not "have the primary goal of driving political, judicial, legislative, or regulatory outcomes," according to this Twitter page. However, "advertisers whose cause-based ads target only within the United States are exempt from the above-listed restrictions," according to a bullet point added sometime Tuesday (it does not appear in this cached version from earlier in the day).
Twitter justifies the change by saying that "cause-based advertising can facilitate a public conversation around important topics." It's unclear whether the rules will be relaxed in countries other than the United States in the future.
Twitter says it will "align" its advertising policy "with that of TV and other media outlets" in general. It also states that it will "first ensure that our approach to reviewing and approving content protects people on Twitter" with any changes, which could be an acknowledgment that it will slow down on drastic changes like the sudden ban on links to competitors, which was quickly reversed.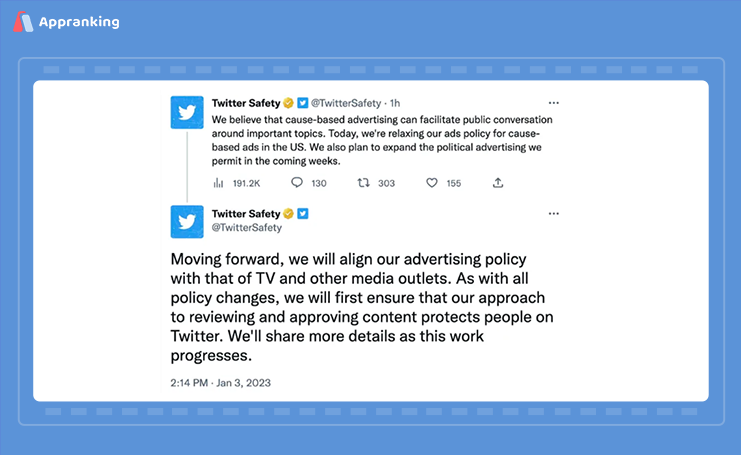 Empower your team with our App Marketing Intelligence