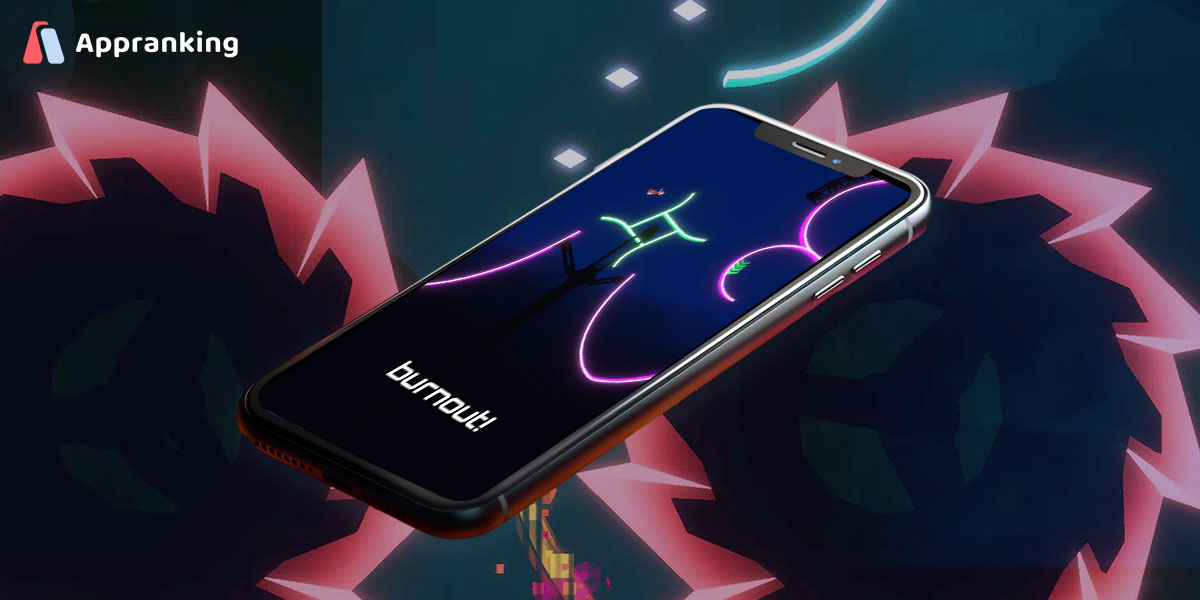 The mobile gaming community has been buzzing with excitement as Rider Worlds, the highly anticipated sequel to the hit game Rider, burst onto the scene and quickly achieved a remarkable milestone. Within a mere 10 days since its launch, the game accomplished an incredible feat, surpassing 1 million downloads, and solidifying its position as a global phenomenon. Developed collaboratively by the renowned studios Ketchapp and ChimpWorks, Rider Worlds has been a resounding success, captivating players worldwide with its adrenaline-pumping gameplay and captivating charm.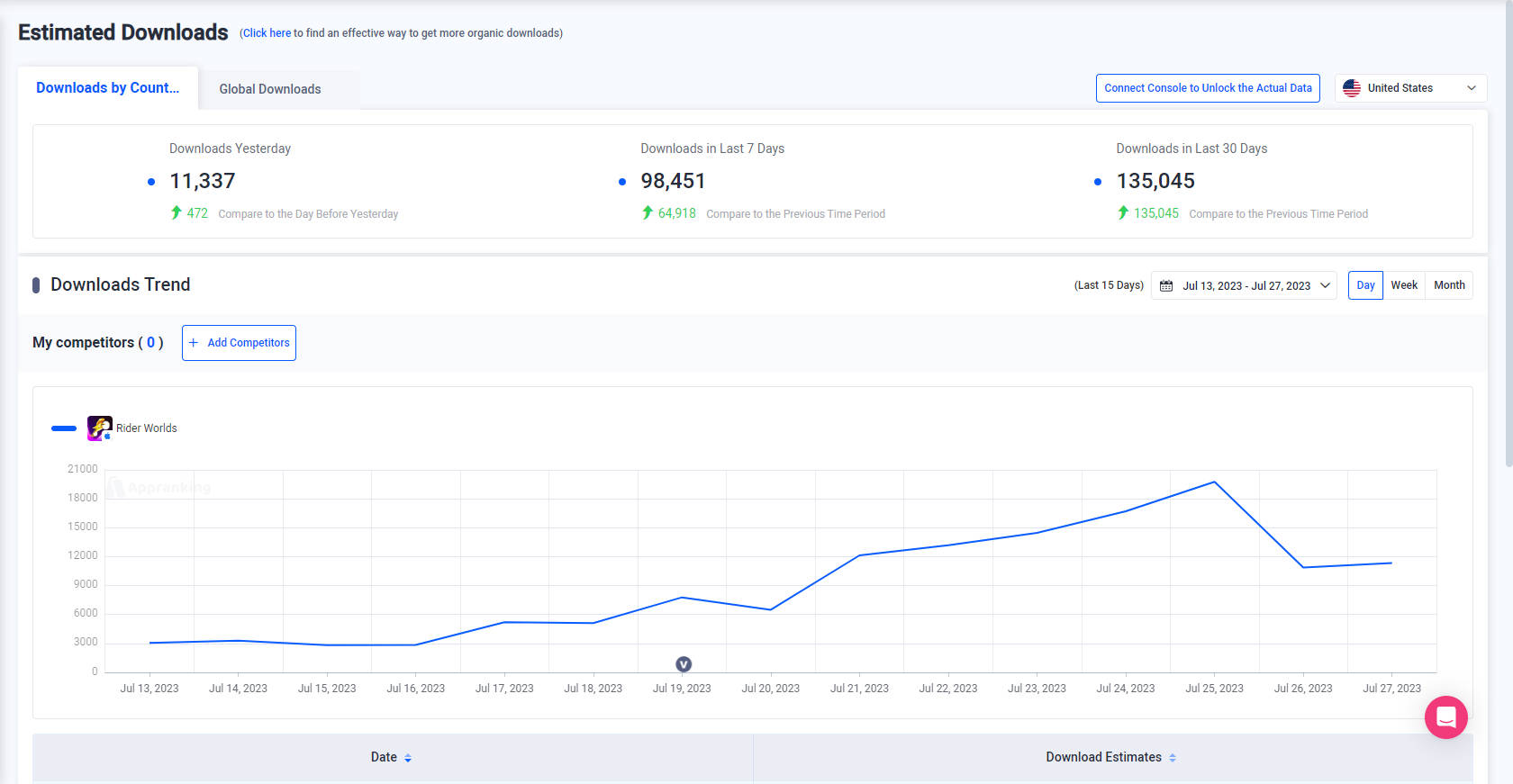 Downloads of Rider Worlds in the US in last 15 days from Appranking
One of the game's distinguishing traits is its universal appeal, breaking through cultural barriers to attract players from all corners of the globe. Its accessibility and thrilling yet challenging nature make it suitable for gamers of all ages, drawing admiration and accolades from fans spanning various demographics.
A significant contributor to Rider Worlds' triumph lies in its player-centric development approach. Ketchapp and ChimpWorks have diligently engaged with the gaming community, attentively listening to player feedback and incorporating valuable suggestions into frequent updates. This collaborative spirit has fostered a strong sense of loyalty and camaraderie among players, who feel genuinely invested in the game's evolution.
The soaring success of Rider Worlds, boasting an impressive 1 million downloads in record time, can be attributed to its captivating gameplay and chart-topping accomplishments, aided by its feature on the App Store. With an ever-expanding player base and exciting updates in the pipeline, Rider Worlds seems destined to achieve even greater heights in the ever-competitive mobile gaming world. The adventure has only just begun, promising a thrilling journey for both new and seasoned players alike.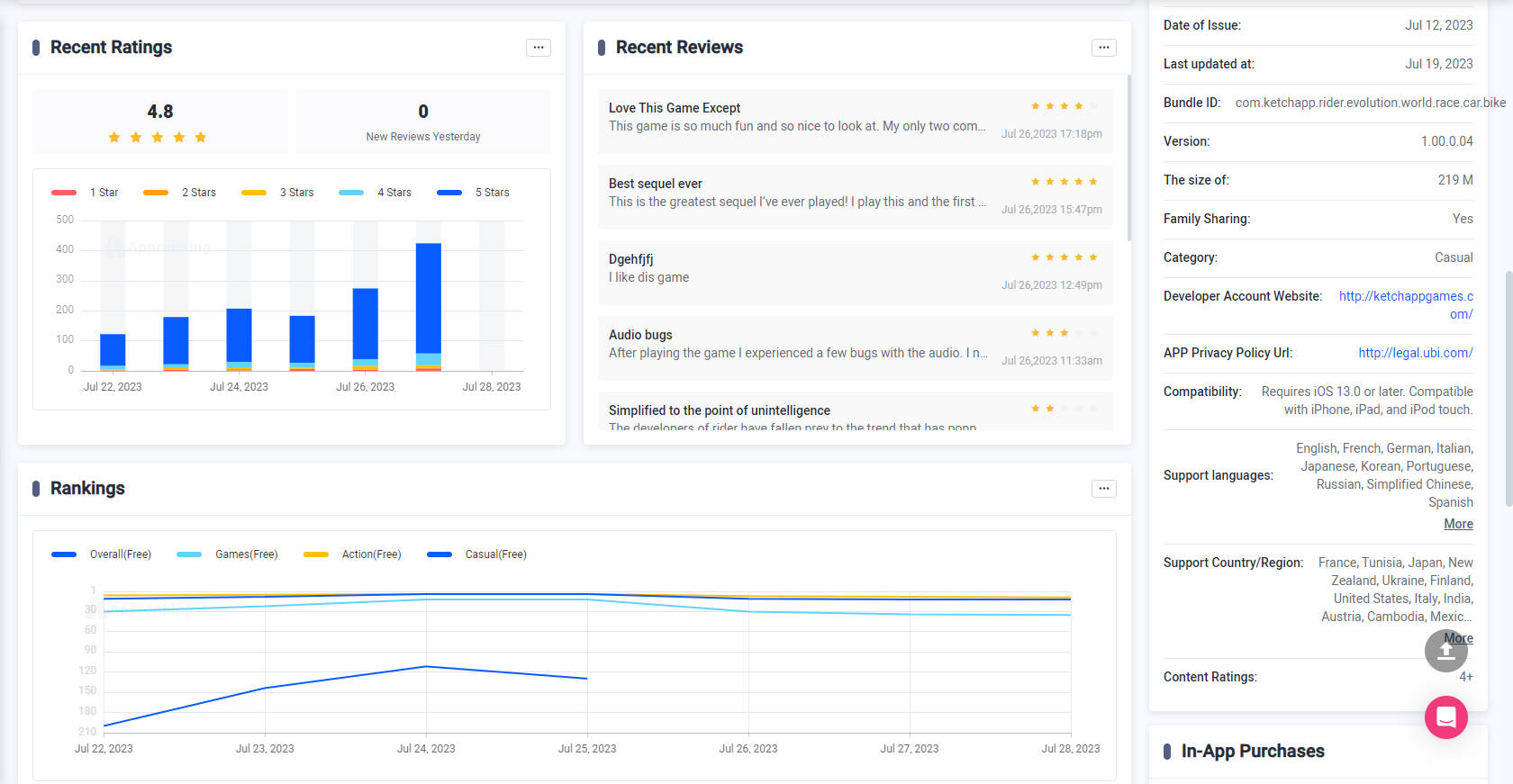 Rankings, ratings and recent reviews of Rider Worlds from App Profile of Appranking
Drawing from the triumph of their previous hit, Rider, which attracted a staggering 130 million downloads since its 2017 debut, Ketchapp and ChimpWorks are now thrilled to introduce the much-awaited sequel, Rider Worlds. Bursting with adrenaline-fueled excitement, this new installment takes players on a mesmerizing ride through unexplored dimensions, featuring an array of thrilling bikes and delightful surprises.
Fans of the original game can rest assured that Rider Worlds maintains the addictive gameplay that made its predecessor a sensation. Players will once again find themselves conquering challenging tracks, replete with loops, jumps, and various obstacles, while skillfully maintaining their balance and speed. However, this time, the stakes are even higher, as Rider Worlds transports players through entirely new worlds, each with its own alluring theme and captivating atmosphere. From futuristic cityscapes to treacherous mountain peaks, the game promises an awe-inspiring visual experience, immersing players in breathtaking environments.
Having previously proven the success of their partnership, Ketchapp and ChimpWorks are confident that Rider Worlds will follow in the footsteps of its predecessor. Boasting addictive gameplay, stunning visuals, and a wealth of new content, the sequel is sure to captivate and entertain players for endless hours of enjoyment.
For eager fans eager to embark on this heart-pounding adventure, pre-registration is the ideal way to stay informed about all the latest updates and announcements leading up to the official launch of Rider Worlds. Don't miss the chance!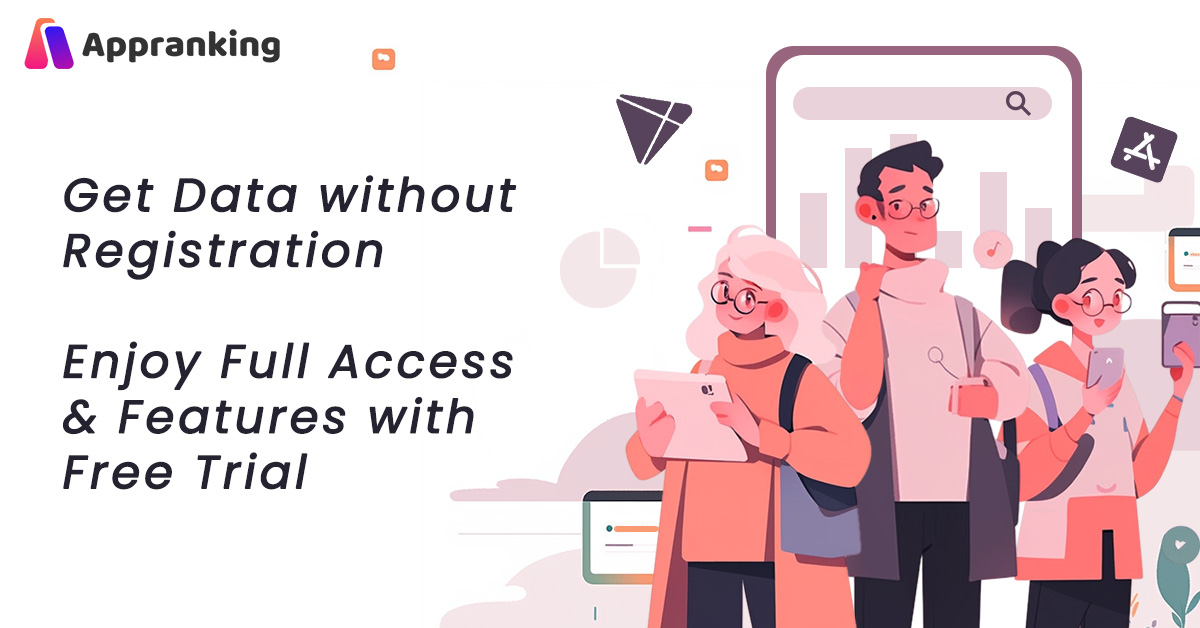 🔊Breaking News! Now you can access
Top Charts
,
real-time Keyword Data
, and other data without registration!
Want to unlock more advanced features, like
ASO Report, Keyword Explore, Estimated Downloads
...?🧐
⭐Join our
FREE TRAIL
now and gain access to all of Appranking's powerful data and tools!👈
Empower your team with our App Marketing Intelligence
Free forever. Cancel anytime.