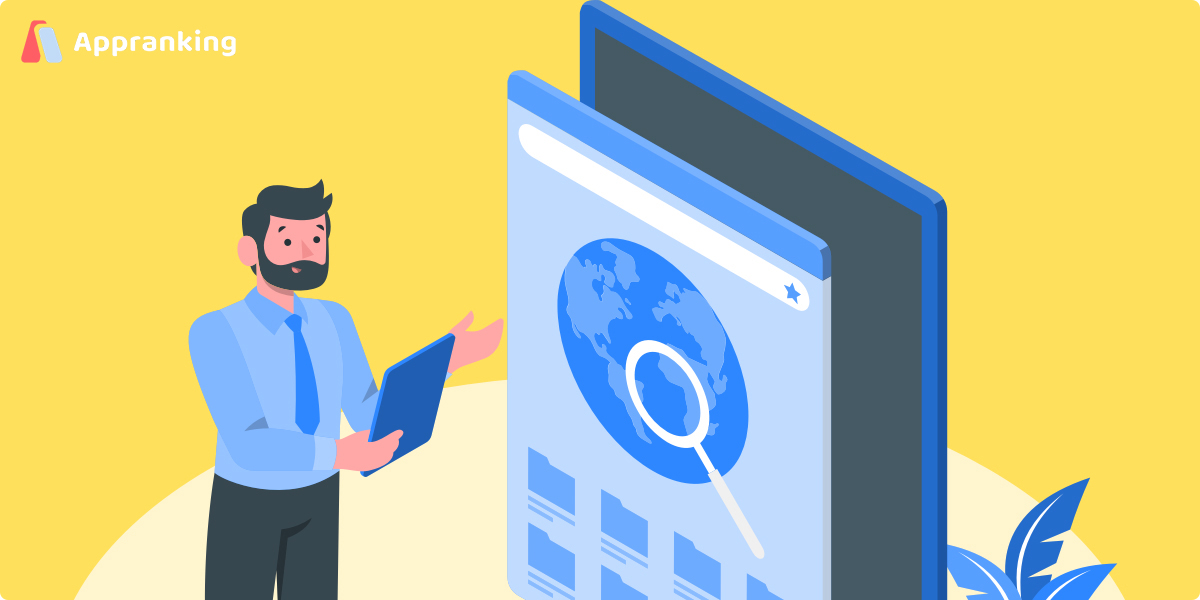 Apple will soon test a pair of new ad placements on the App Store that will give developers more opportunities to get their apps discovered by users.
What signals does it send to users as well as advertisers or all mobile app marketers?
Get to know Apple's new ads placements App Store Ads
If there is one thing that makes Android the most uncomfortable for consumers, it is the ubiquitous advertising.
They have negative one screens, search bars and so on that can be easily touched by mistake if you're not paying attention, and then automatically download various software.
Unlike Android, Apple's system has always been well-received for being fresh, smooth and ad-free. There are currently two ad spaces on the Apple App Store, one in the search tab and the other in the search results.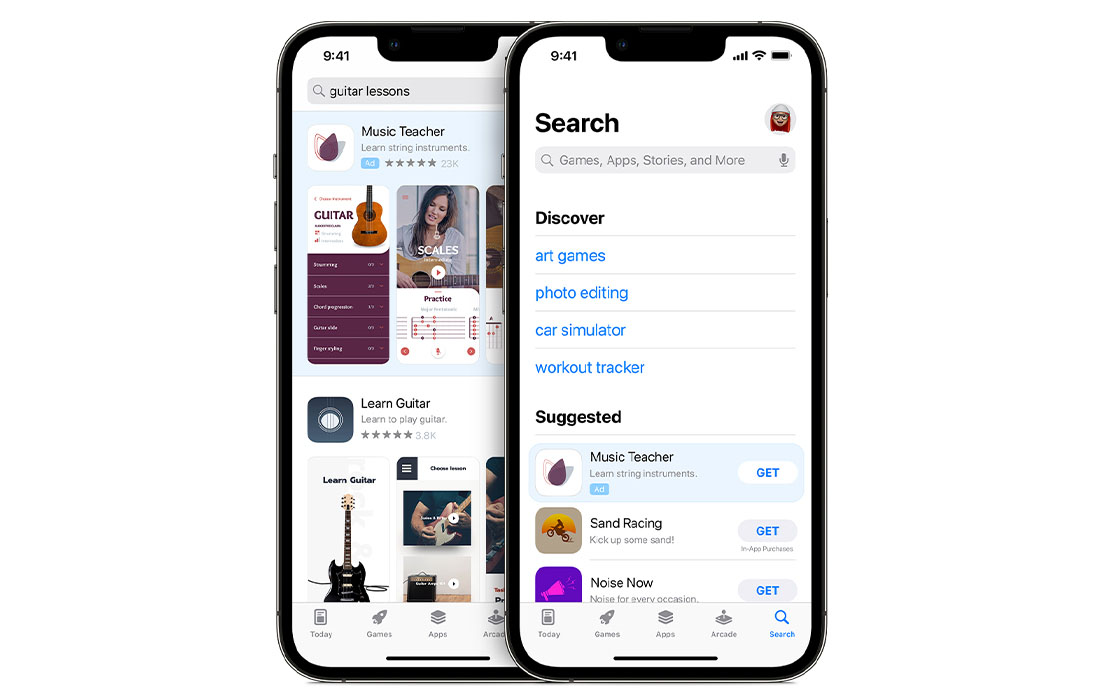 But it's reported that Apple will soon test
two additional ad positions
on the App Store.
Both a spot on the
App Store Today
page and one in the
You Might Also Like
section of an app's product page are among the new ad spaces. To distinguish between editorial and organic recommendations, both placements will be plainly labeled as advertisements.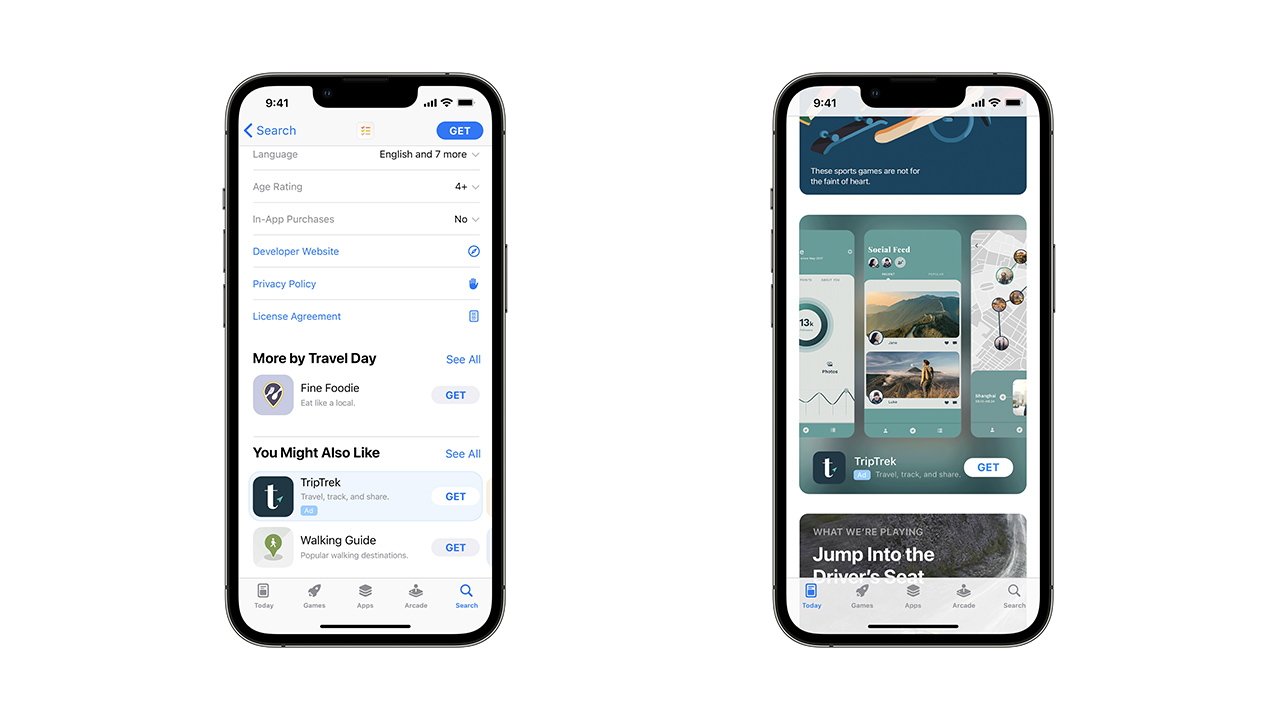 Why are mobile phone manufacturers keen to add advertising space to their phones?
For profit, of course.
After all, the reason why a large number of Android manufacturers have had trouble letting go of advertising is because of the huge ad revenues. And according to Bernstein Research, even though Apple only offers its advertising services in one built-in app, the App Store, it also brings in a lot of profit. According to analysts, Apple will be able to make at least $6 billion from its advertising and promotion business by 2025, and that's just from search ads.
Apple's commitment
According to Apple, "Apple Search Ads offers opportunity for developers of all sizes to grow their business." These new ad spots "are built on the same foundation as our previous advertising products, and will only contain information from apps' authorized App Store product pages, according to the same stringent privacy rules."
Apple claims that the new ad spaces would uphold the company's emphasis on transparency and privacy. Apple, for instance, refrains from hyper-targeting specific users or niche user groups. Additionally, it does not display tailored advertising to individuals under the age of 18, and it never serves ads using sensitive data (such political or religious information).
With such a policy in place, how can Apple Search Ads practitioners pinpoint our potential clients?
What Does It Mean To Mobile App Advertiser
While Apple's privacy policy is tightening, the new ad display space gives us new opportunities. How do we seize this opportunity to target our customers as precisely as possible?
Tactics of apple search ads targeting
One of Apple Search Ads Advanced's more intriguing default features is Search Match, which enables you to launch searches more rapidly.
By connecting your ad with a search term, this tool analyzes advertising and provides automatic targeting for Apple Search Ads, saving advertisers' time and money from having to create lists of potential keywords for bidding. The metadata from your own App Store page and that of other apps in the same category are only two of the numerous sources that Search Match uses to generate its suggestions.
Although Search Match provides a quick and simple method for targeting Apple Search Ads, keywords are still essential to any effective App Store advertising plan.
Similar to PPC ads, Apple Search Ads allow advertisers to place keyword bids and provide extra tools for keyword ad targeting. Its "wide match" setting is the default. By running advertisements on similar variations of your keywords, broad match cuts down on the time generally spent developing keyword lists. Examples of broad search-based targeting in Apple Search Ads include foreign language matching. Apple uses the distinction between "amigo" and "friend" to clarify phrases that are related.
Advertisers do have the option of selecting "precise match," though. Advertisers can choose a certain keyword and restrict the variations, like misspellings, for which ads will run. With Apple Search Ads, advertisers can select terms with which they do not want their app to be associated in search results using the negative keyword matching feature.
The capability to target audiences based on how they previously interacted with your app is another intriguing feature for Apple Search Ads targeting.
You can choose to target all App Store users, new users, returning users, or consumers of your previous apps by using the audience refinement tools. With the help of this feature, you can tailor your advertising to reach users who are searching for your app, are already using it, or who could be interested given their excitement for your other products. Your advertising ROI can be increased by matching the appropriate creative with each type of customer.
Finding and targeting the perfect user is crucial for the majority of advertising. Once you've determined who your app is intended for, Apple Search Ads targeting by age and gender makes it simpler to locate those users. Every ad channel, including offline advertising, offers demographic targeting, which is one of the most common targeting options.
One warning: No advertisements are shown to minors under the age of 13, and in the United States, the youngest audiences that advertisers can target are those under the age of 18, with even greater age restrictions in other nations.
Apple Search Ads give advertisers a key tool for targeting new audiences: the device.
By default, Apple will only show users adverts for apps made for tablets and other apps made especially for a particular device. Even if your app works on all platforms, you may still use Apple Search Ads targeting options to change your bids based on the device type, establish alternative audience criteria based on device, or restrict the display of certain ads to iPads or iPhones.
Location is crucial for many apps, and Apple Search Ads provides options for region-specific apps. Examples of location-based targeting in Apple Search Ads include delivering interactive trail maps to users near national parks or local cuisine-focused meal delivery businesses.
Knowing your audience, understanding your product, and approaching Apple Search Ads targeting with the intention of providing the ideal product to the correct audience in the right place are some of the most crucial best practices for PPC advertising in general and Apple Search Ads in particular.
Conclusion
With the new ad placemnents, Apple is catching up to other software stores like the Play Store. Applying above targeting strategies, locate our clinets as soon and quick as possible to keep up with Apple.
Empower your team with our App Marketing Intelligence
Free forever. Cancel anytime.