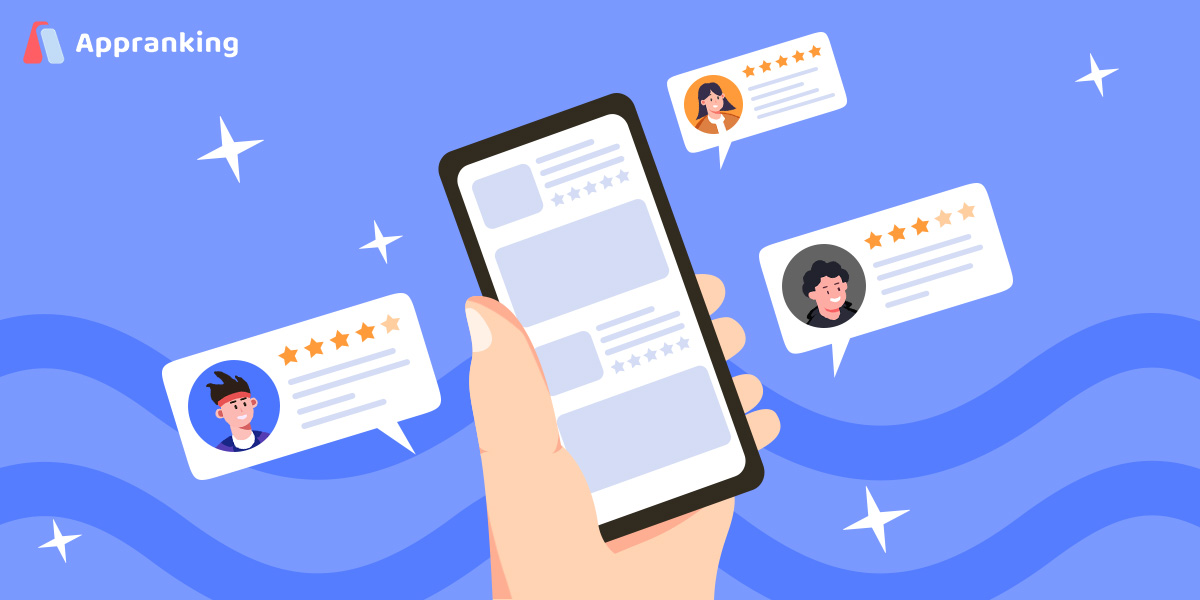 A successful app depends on a variety of factors from alluring features to reliable UI. Although reviews are recognized to help an app, their full potential is occasionally overlooked. As a result, app evaluations are frequently underused by mobile app developers.
It's reported that your app store reviews should average
at least 4-stars
to ensure a strong conversion rate. Increasing your reviews by just 1 star can improve your business revenue by
9%
.
Then why are ratings and reviews so important when we try to get more users?
Feedback boosts your app's social proof
Positive app reviews act as a new user acquisition channel in addition to helping an app rank well in the app store's search results. User reviews are essential to establish a direct connection between the user and the product before downloading mobile applications because they are intangible.
It is obvious that there is a significant correlation between customer reviews and their level of brand trust. Because it can persuade a visitor to click "install," social proof is crucial. 90% of shoppers read internet reviews before making a purchase, and 88% of them are just as trustworthy as personal recommendations, according to a survey.
How do ratings and reviews work to get users?
There are a few tactics you may use to improve the ratings and reviews for your app.
Earn more positive reviews
1. Make reviewing easy.

A mobile app review should be straightforward. Making the procedure quick and simple is important since people are far less inclined to post reviews if there is too much work involved. You should program the route into your app so that it may be reached with a single click by users. Better yet, let users write and submit reviews without ever having to leave the app.
2. Be transparent.

Through in-app prompts, you may directly ask users to submit reviews. Tell them how much it helps your company! Naturally, you shouldn't send these out often and mindlessly. This is particularly true for the App Store because each user is only allowed to see review prompts three times a year. When a person is most likely to wish to submit a review, choose such periods to display requests.
3. Notify users of changes.

Respond to reviews that are pertinent to the remedy or change you've just released to let those users know about it. This demonstrates to them that you have paid attention to their comments and offers you the power to request that they amend their review with a higher rating. With this technique, you may turn unfavorable reviews around and demonstrate to visitors that you put your customers first.
4. Perform A/B testing.

A/B testing, sometimes referred to as split testing or bucket testing, is the process where a platform developer examines the outcomes from two versions to see which performs better. To determine which of your review prompts your users find most persuasive, try A/B testing.
Get hands-on with your brand reputation
One unfavorable review might fuel negativity among other users, harming the reputation of your app. Here are some strategies you may use to actively manage and safeguard your brand's reputation if you do receive a bad review.
Respond to every review. Aim to answer as soon as possible while maintaining a polite and sympathetic demeanor. Customers will appreciate a prompt response, and the app store algorithm also favors engagement.
Report any unsuitable reviews. A user's emotions are heightened when they are upset or dissatisfied, and as a result, they may use foul language or make inaccurate statements in their review. Trolls or spammers could also leave you with phony testimonials. Make sure you are aware of Google's and Apple's policies and notify them of any reviews that violate these requirements.
Create frequent updates. By routinely updating your app based on user feedback, you may demonstrate to your users that you are paying attention to them. This will be well-liked by your existing user base and will enhance the user experience for new people as well.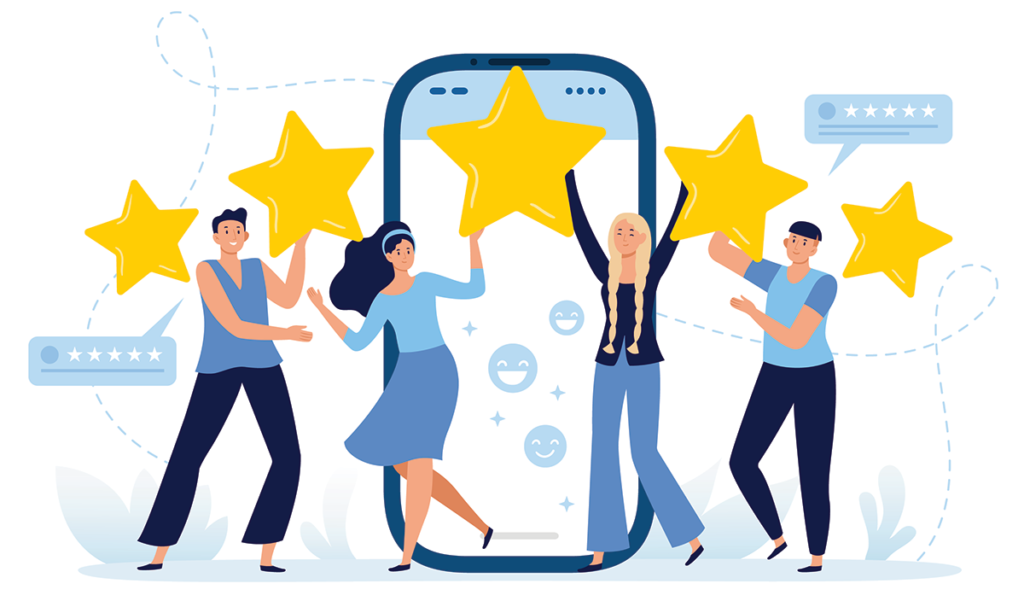 Include reviews as a business metric
Software store ranking is a typical acquisition driver because it places your app among the top search results for users. However, you must first please the algorithm in order to rise to the top of the app store. You guessed it—positive evaluations are one of the key factors the algorithm takes into account. Your product is more likely to rank higher the more favorable reviews it can collect. As a result, app evaluations must be taken into account in your business' growth KPIs if user acquisition is your primary goal.
Reviews should be taken into account in addition to other indicators like:
User retention and engagement
How much a user spends (ARPU)
How long a user spends on the app
How do first impressions on your app's page influence installs
Repurpose reviews across additional platforms
Social media: These followers interact with you on social media because they enjoy your material. Reminding them that other users have downloaded and appreciated your program makes it easier to convert them if they haven't already made a purchase from you.
Website and app store description. Users' confidence will increase throughout the deliberation stage if you feature positive reviews on your website and in the app store. Since previous users have obviously had a similar experience, they will assume that the software will live up to their expectations.
Your paywall. When users have the option to subscribe or upgrade, remind them of the great experiences of others. This will give them more confidence that they are choosing wisely when it comes to spending their money.
The importance of user evaluations in assisting user acquisition should not be ignored, despite being occasionally disregarded. Try each strategy we've covered to see which one works best for your company and helps you optimize profits.
If you feel that all this sounds too tedious, you can try using our intelligent app marketing platform
Appranking
to optimize your reviews and ratings.
Empower your team with our App Marketing Intelligence
Free forever. Cancel anytime.