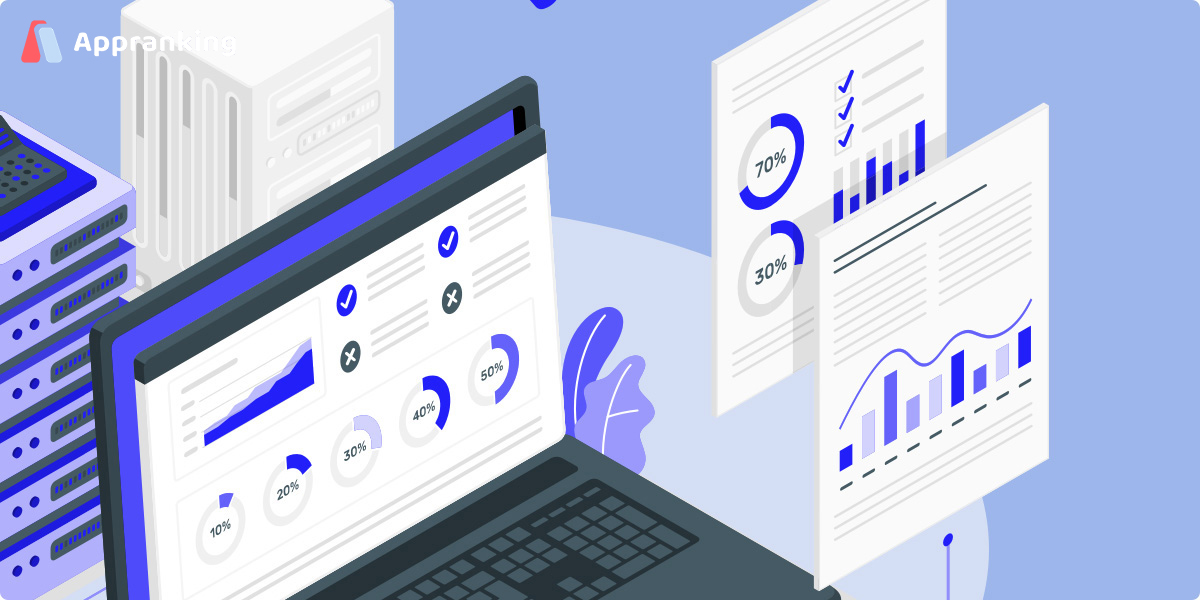 The ASO game in the App Store has significantly changed with the introduction of
App Store Product Page Optimization
and
In-app Events
. As a result, if you manage an ASO or UA or engage in mobile marketing, you must make use of these new functionalities to stay competitive.
Additionally, it implies that by focusing on the correct audience and using the appropriate resources, you now have fantastic potential to accelerate the growth of your app. This long-awaited feature, which has been accessible on Google Play for some time, finally arrived in the App Store (also known as listing experiments).
Creative Optimization
Though keyword optimization is undoubtedly the first aspect of ASO that comes to mind,
Creative Optimization
or
Conversion Optimization
is equally crucial for achieving your growth objectives. It is a challenging undertaking and a never-ending journey to convert your target audience into retained users once you have reached them with your keywords.
Users have a plethora of options thanks to the App Store's millions of apps, and their choice may simply come down to a cursory look at a product page.
The app icon itself is important; in the Apple App Store and Google Play Store, the median potential conversion rate for icon optimization is 18% and 11%, respectively. The average potential CVR increase for screenshots is 28% in the App Store and 13% in the Google Play Store.

Therefore, whether or not a consumer chooses to download your app depends on your creatives. And one of the key steps in attracting new users is comprehending your target demographic and providing for their needs and goals.
Any user who searches for a certain term after you rank for it may see your app. Your chances of improving your position for that keyword if they do download your app at that time will also rise thanks to an increase in your tap-through and conversion rates. Your creative sets must be made to stand out to users because they influence your keyword rankings in a similar manner.
Product Page Optimization (PPO)
Product Page Optimization (PPO)
is a new feature that Apple just made available for the App Store that enables you to natively A/B test your product page creatives. Depending on targeted audiences, you may now test up to three versions against a default product page by selecting various app icons, images, and app preview videos for each treatment.
These tests won't have titles, subtitles, or descriptions. You have the option to select how much traffic is allocated for each test. 70% control, for instance, and 10% for each of three treatments.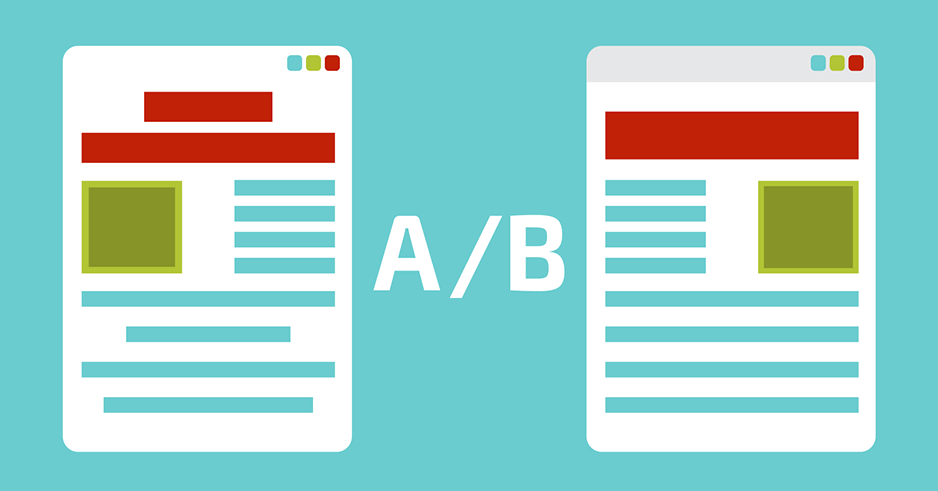 You should be aware that the only sources of traffic for your App Store Product Page Optimization tests will be natural ones, such search results, browsing, or the Today or Apps tabs in the App Store.
With the exception of an app icon change, all creative materials to be evaluated will be subjected to Apple's customary approval procedure. Additionally, you will be able to conduct each PPO test for a specific localisation, allowing you to have various treatments for various nations.
Through App Store Connect, you will have direct access to metrics like impression volume, conversions, and installs for monitoring.
These metrics will be crucial for evaluating the effectiveness of each treatment and selecting the winner. The test may be used for up to 90 days. This will enable you to comprehend the preferences of your target audience using statistics. Because only iOS 15 users will be allowed to take part in your experiments, this feature is likely to get better as more people use it.
The Value of A/B Testing and PPO
As previously stated, we now have the opportunity to A/B test product pages on the native platform using iOS 15's new functionalities. You may learn from A/B testing what makes consumers download your app and how your creativity influences their choices. This is particularly crucial if you want to optimize your creatives for the best outcomes, which will eventually have an impact on your overall ASO approach.
Testing your creative assets will enable you to identify the winning creative sets that produce the best outcomes, which may then have an impact on your overall growth. Creative optimization is not a practice that can be established and forgotten, just like any other aspect of the ASO process. To achieve your objectives, you must continuously test fresh sets and iterate.
Even though you can test every piece of your creative work at once, it's best to only test one thing at a time. You won't be able to identify the primary factor behind the test's outcomes, for instance, if you test screenshots and the app icon simultaneously.
If your app offers a variety of capabilities, you might want to start with three sets of images that highlight the many things you have to offer. By doing so, you will learn how to improve your product page and uncover which of the features you provide is most appealing to users.
Once you've selected the winner, you might wish to try out your app icon (this functionality is currently not available). Based on these findings, you can adjust your keyword strategy since you'll know what appeals to your target audience. You can always rely on our report to rapidly examine how the top competitors in your category adapt and improve their own product pages rather than attempting to construct your own hypotheses based on assumptions.
Waiting until statistically significant results are obtained when testing will prevent you from becoming dissatisfied with the metrics of your winning set when you implement it. You may make the perfect product page for your target market by following these steps. When done correctly, this will optimize your product page. You can begin carrying out your app store product page optimization experiment once you've chosen your hypothesis and made your assets.
You should consider your current conversion rate, your hypothesis, and the test's current statistical significance of 90% when selecting how much traffic to allocate to it.
Additionally, the test should be left running for at least 7 days. The length of time it takes to complete your tests, however, may vary depending on how much organic traffic you receive.
Waiting until statistically significant results are obtained when testing will prevent you from becoming dissatisfied with the metrics of your winning set when you implement it. You may make the perfect product page for your target market by following these steps. When done correctly, this will optimize your product page.
This is also related to the fact that each variant requires a specific minimum number of installs in order to produce meaningful results. Currently, Apple bases its recommendations on this.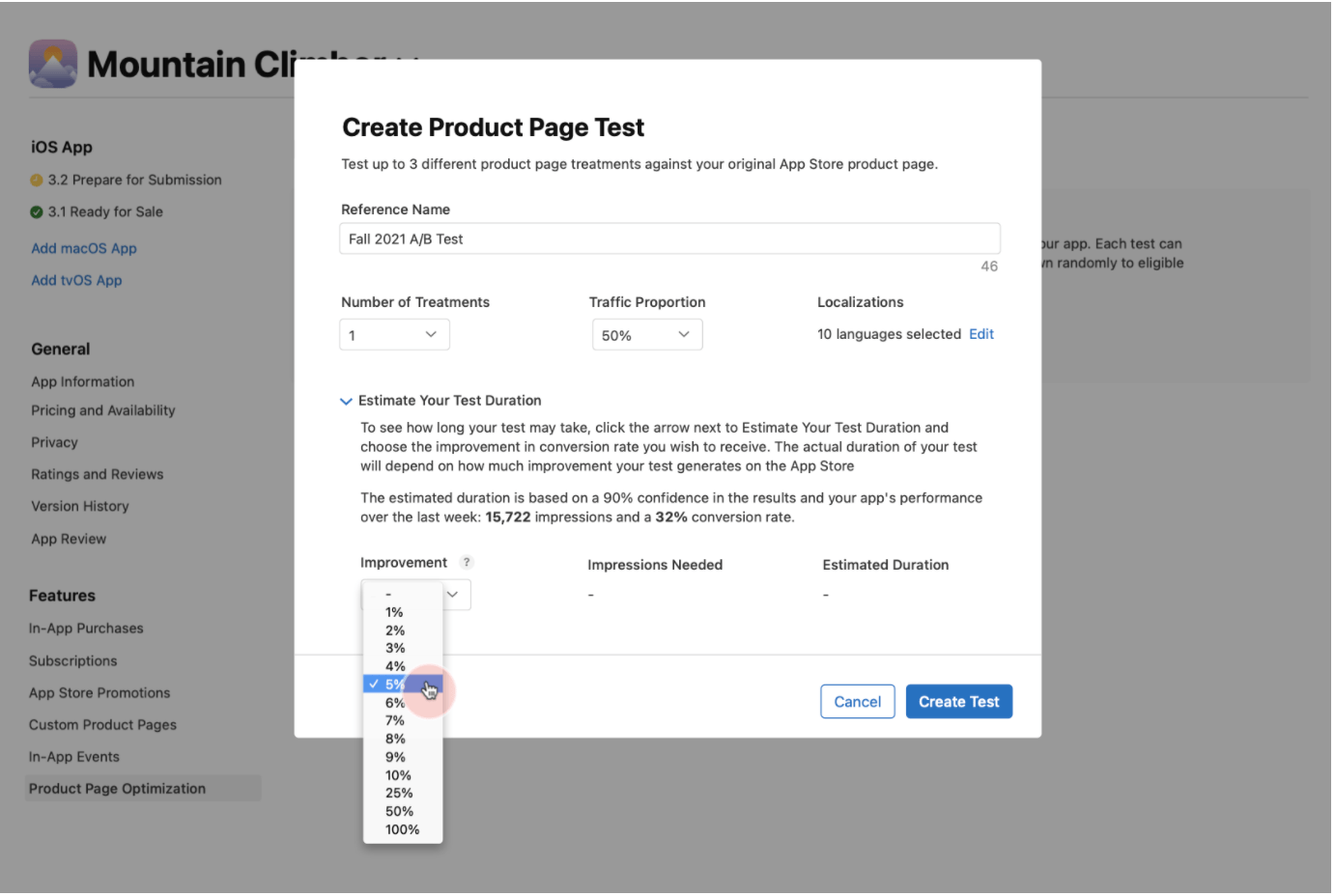 Why does this matter for ASO?
As was already discussed, app store optimization is about both keyword and conversion optimization. You can attract your target audience with the ideal appeal by developing the ideal product page. The more people download your app, whether they found it through a keyword search or in your own category, it all helps your organic efforts by raising your visibility.
Additionally, you can use this feature for Seasonal App Marketing. You can test various assets for holidays or other special occasions to see whether they affect your conversion rates. For instance, retail applications can modify their creative assets to highlight their upcoming bargains on Black Friday.
By tracking changes in your conversion rates, you can also test which app features are more popular with consumers. Here, you may improve your overall user acquisition approach by using the information you learn from bespoke product pages and vice versa.
Your chances of having higher keyword rankings increase as your visibility grows. Your ranking for that phrase, as well as any others that the algorithm may deem relevant or connected, will be directly affected if the user arrived at your site directly through a keyword search.
The scaling potential offered by Creative Advertising or Apple Search Ads is undoubtedly greater than that of ASO, but you should always make sure that you have a strong organic strategy in place to maximize the effectiveness of your advertising efforts in other channels.
This can greatly aid your general localization efforts because you can run each test for many localizations. If done correctly, this will eventually aid in your app's success on a global scale.
Empower your team with our App Marketing Intelligence
Free forever. Cancel anytime.