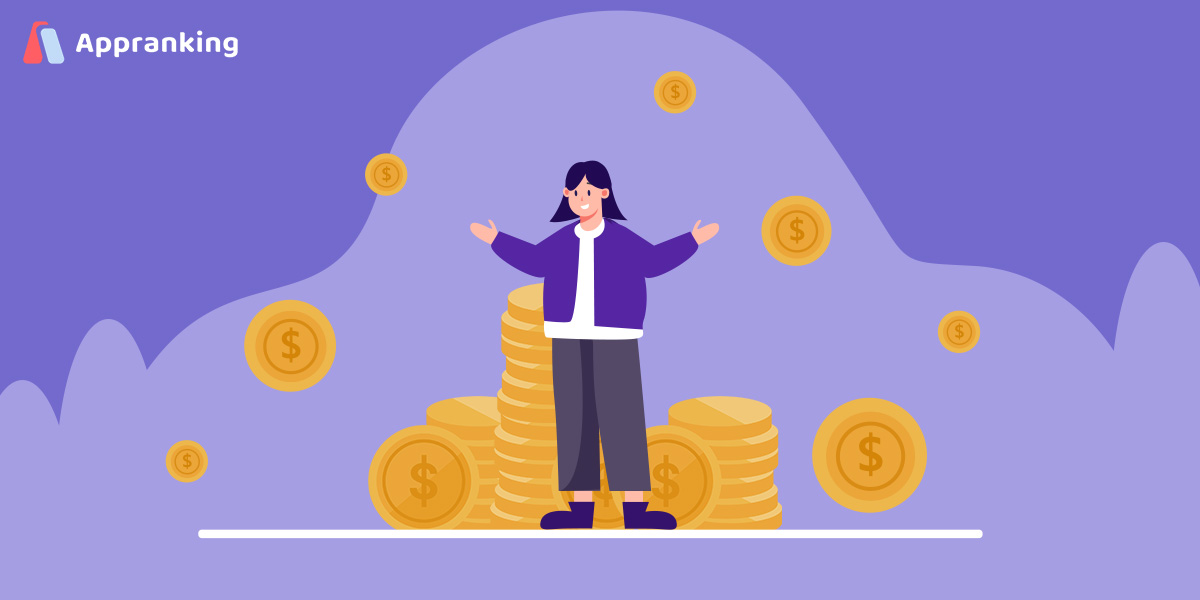 In March 2020, global use of fintech apps increased as many countries implemented lockdowns to try to contain the pandemic. Consumers desired fewer physical touchpoints in all aspects of their lives, including financial transactions. Consumers have grown accustomed to this more digital way of managing their finances over the last few years. As a result, the growth of fintech apps has continued. With a global recession looming, we're seeing some interesting trends in fintech app usage.
COVID-19 pandemic leads to fintech surge
As previously cash-based businesses began to transition to digital payments in H1 2020, fintech app installs began to skyrocket. From February to March 2020, global fintech app installs increased by a whopping 26% month on month (MoM). After rebalancing, installs continued to rise, reaching an all-time high in November 2021. Installs were up 11% month on month in November 2021, and 32% higher than the monthly average in 2021.
This surge was primarily driven by the payment app sub-vertical in North America. Installs of payment apps increased by nearly 60% MoM in North America between October and November 2021. Over the years, Black Friday has grown in popularity as an e-commerce event, helping to cement November as the key time of year for e-commerce app marketers. Black Friday, Cyber Monday, and the associated month-long sales throughout November were most likely the primary cause of this rapid escalation, which was exacerbated by pandemic-related growth. While November was the best-performing month in 2020, YoY growth in November 2021 could reach 66%.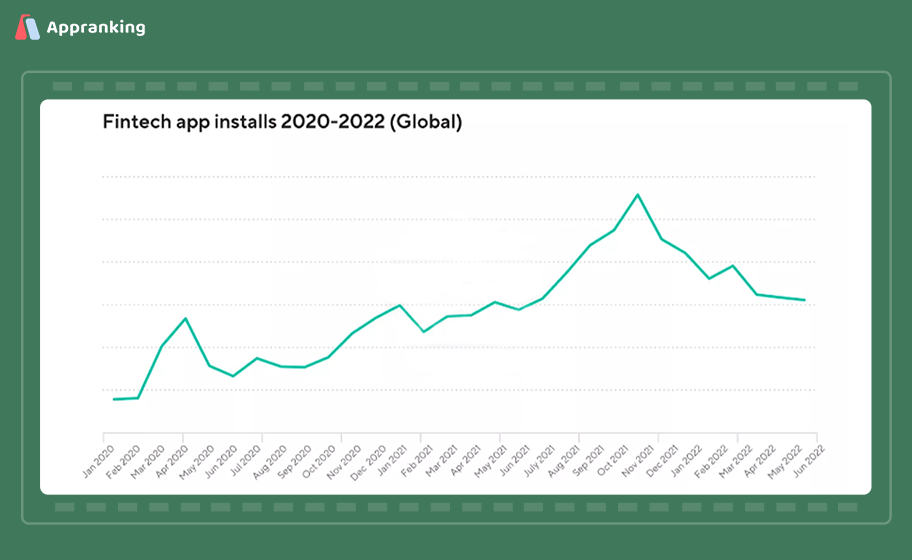 Installs fell slightly in Q2 2022, as consumers became more cautious about their spending as a global recession loomed. However, by the end of the first quarter, installs were up 4% year on year (YoY), indicating that we are still seeing an increase in fintech app installs this year.
Looking ahead to 2022, we can see that all sub-verticals are recovering after a dip at the beginning of the year. Even after the crypto crash in the middle of the year, we're seeing a resurgence in installs. Similarly, data show that, after a difficult year for the stock market, the tide is slowly shifting toward a return to growth by August 2022.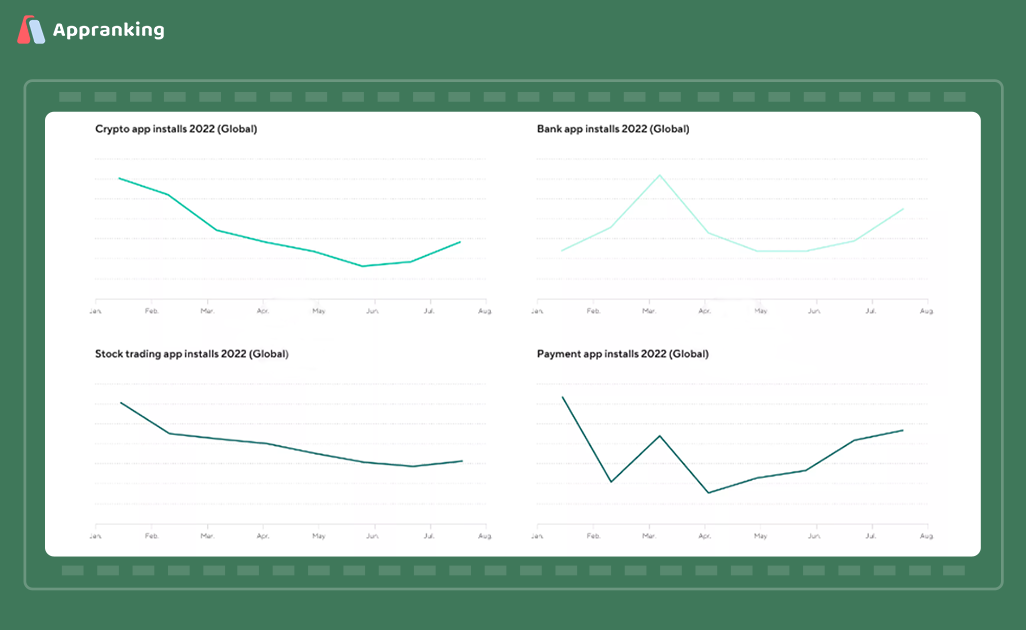 Empower your team with our App Marketing Intelligence