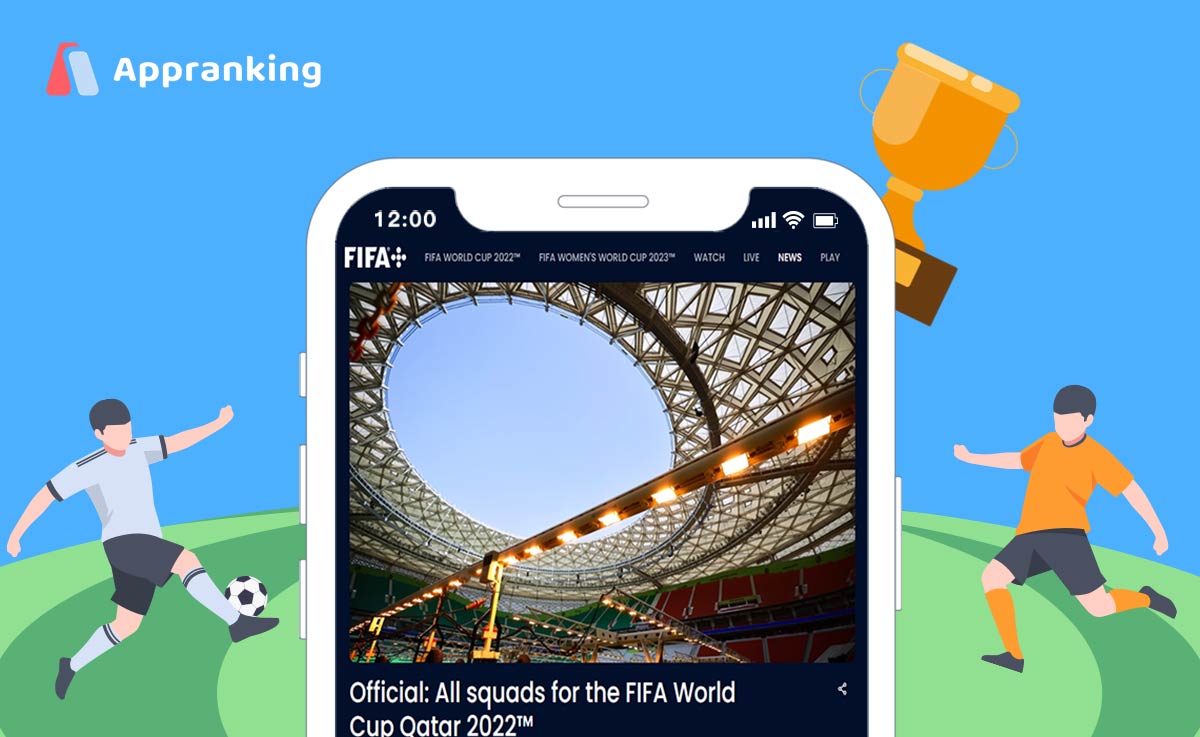 Another World Cup is approaching, and not every fan will be able to attend from November 21 to December 18, 2022 in Qatar.
For many fans, television is insufficient, and they want a more immersive experience by interacting with additional material about their favorite teams and players on display. If you're wondering how to get the most out of the World Cup, here are five smartphone apps that might help.
FIFA – Football News & Scores
The official FIFA app is the best app for getting information on every game, pre-match event, exclusive interviews, and so much more. It also contains information on previous World Cups, which you can use as a reference in fan debates as your favorite teams compete for the biggest and most beautiful trophy in sports.
FIFA+, a streaming platform, is introduced in March 2022. The app streams all FIFA events, including opening and closing ceremonies, matches, and FIFA documentaries. Fans may watch never-before-seen footage of teams on the practice field, in the locker room, and sometimes during recuperation sessions on the FIFA+ app.
The app includes highlights from every World Cup game since the first one, as well as exclusive comments on certain games. You may also revisit matches from the 2022 World Cup to enjoy or choose moments to study for pleasure, conversations, or work (they will not be aired live via the app).
Because of its fan community, Forza Football is a popular app among football lovers. Along with real-time updates on goals, injuries, kickoff times, player bookings, team announcements and news, and the ability to follow teams, it also allows fans to connect with one another in forums and polls. Using the Forza Football app, you can connect with other World Cup fans and chat after each game.
One football is also a reliable app for receiving updates about games, goals, injuries, kickoff times, player bookings, team announcements, and news. The distinction is in the match analytics that it delivers. Onefootball analyzes each player's game, offering graphs and statistics to explain performance in each encounter. It has progressed from an app to a tool used by football fans and journalists in debates and work. It's fantastic for any fan who needs background on certain players, teams, or games.
This is the ideal software for betting enthusiasts. It goes above and beyond the normal information about games, leagues, teams, and players.
It contains a software feature called Live Statistics that displays match data in graph form as the games are played. The higher a team's graph, the more pressure it is now under and the more probable it is to score a goal soon.
This is a crucial tool for those who enjoy betting during games. It also features filters that betting enthusiasts may use to filter out games that do not match their betting habits.
Empower your team with our App Marketing Intelligence
Free forever. Cancel anytime.